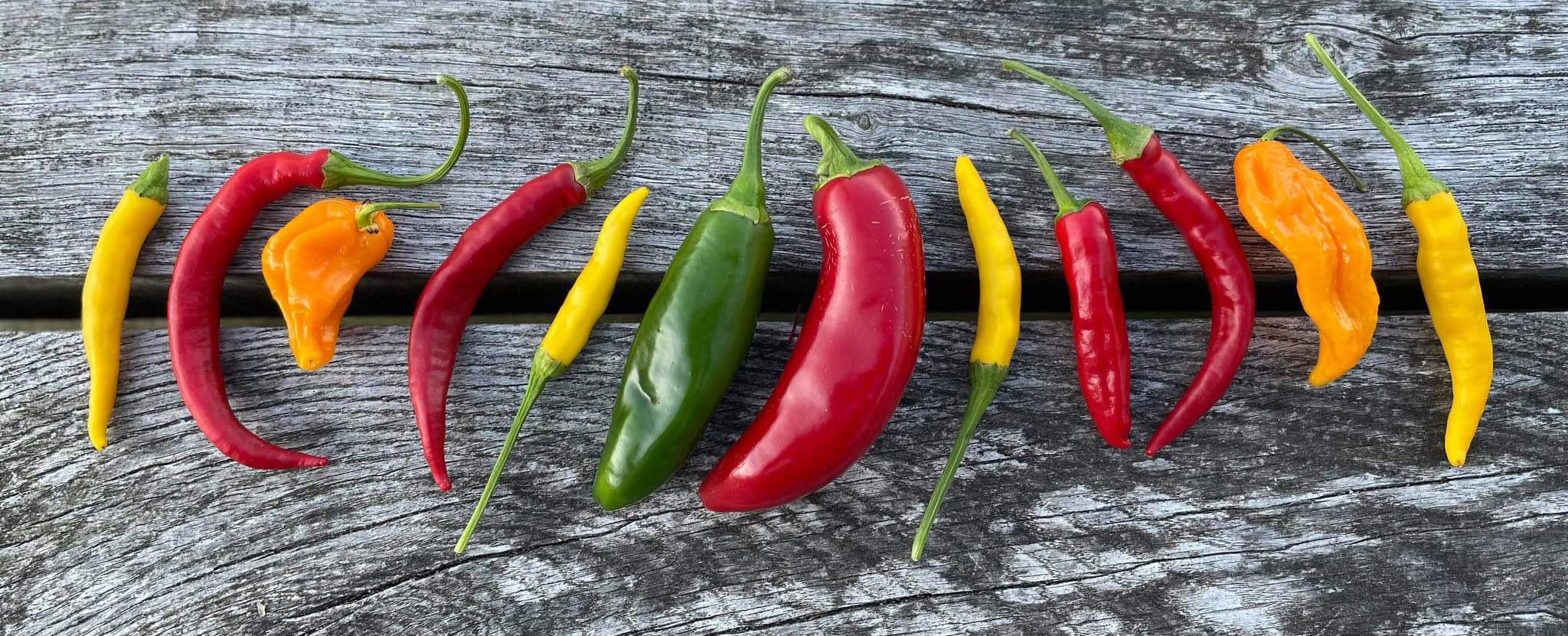 Hillside is a small mixed farm on the island of Bryher, Isles of Scilly. 
We grow delicious fresh fruit and vegetables, rearing our own cattle for beef, free range hens for eggs and bees for honey. At the same time striving to create a diverse habitat rich in wildlife. We work closely with the Isles of Scilly Wildlife Trust and have been inspired by the nature friendly, regenerative agriculture movement to create a farm that nourishes and sustains its wildlife as well as being productive. Our farm may appear a little wild around its edges but this is just how we, and the diverse and growing population of wildlife love it to be. 
​We always strive to extend our offering and our homemade chilli jam has always been a sell out product, year on year, when offered to island guests through our farm stall. When lockdown struck, with a little more time on our hands, we started to experiment more with chilli recipes and the idea of Scilly Chilli was born! 
We now have a number of poly tunnels dedicated to various chilli varieties and our first year of operation on the island has been a huge success. We now want to allow customers beyond the island to enjoy our wonderful chilli treats.